Date/Time
Date(s) - August 7, 2021
6:00 pm - 7:00 pm
Location
Hoyt Arboretum
4000 SW Fairview Blvd
Portland, OR 97221
Categories
Hoyt Arboretum Friends is delighted to invite you to a performance of IN A LANDSCAPE: Classical Music in the Wild presented by Hunter Noack, on August 7th. This event is a special opportunity for Hoyt Arboretum members and will take place at the Vietnam Veterans Memorial of Oregon at the southern end of Hoyt Arboretum. Bring your own chairs or a blanket and some comfy shoes. You are also welcome to bring your own picnic.  With the help of wireless headphones, attendees can enjoy the sounds of IN A LANDSCAPE while exploring the landscape!
ABOUT THE PERFORMANCE
Founded in 2016 by classical pianist Hunter Noack, IN A LANDSCAPE: Classical Music in the Wild is an outdoor concert series where America's most stunning landscapes replace the traditional concert hall. Noack brings a 9-foot Steinway grand piano on a flatbed trailer to National Parks, urban greenspaces, working ranches, farms, and historical sites for classical music concerts that connect people with each landscape.
ABOUT THIS LANDSCAPE
Through the efforts of many volunteers, Portland's Vietnam Veterans Memorial was dedicated in Washington Park in 1987. Designed by Walker Percy, the memorial's curved black granite wall honors all 57,000 Oregonians who served in the war and chronicles three years of the conflict along with concurrent local events.
HEADPHONES
With your ticket you have two audio options to enjoy the full IN A LANDSCAPE experience:
Pick up your reserved, sanitized headset at check-in, or
Bring your own headphones. Scan QR code at check-in to listen via audio app download on a personal device (available for iOS and Android).
SEATING
No chairs will be provided. Please bring low-back chairs or blankets to set out on the grassy slopes of the memorial. Those with high-back chairs will be asked to sit on the outer edges to avoid blocking the view of those behind you.
Space is limited, and advanced ticket purchase is required. Please note all sales are final, and refunds will not be issued.
This event is sponsored by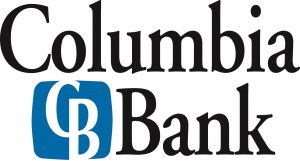 Questions? Please contact MJ Jackson at mj@hoytarboretum.org or (503) 823-3655.
Tickets
This event is fully booked.