Join the Sequoia Legacy Society!
Redwoods (Sequoiadendron giganteum) are the world's tallest trees and can live for hundreds – even thousands – of years. Their role is critical in building a protective canopy that nurtures the surrounding ecosystem and helps it thrive. With a lasting gift, you can be a critical part of Hoyt Arboretum's "protective canopy" for future generations of tree stewards and for the world.
As a member of the Sequoia Legacy Society, you become a part of Hoyt Arboretum's ecosystem for generations to come. Your generous contribution will help the Arboretum flourish in many ways, including:
Intentional, long-term planning

Recruitment and retention of talented employees

Innovative programmatic and educational opportunities

Revenue sources and reserve funds that are resilient in times of economic turmoil

Become part of the Hoyt Arboretum legacy with the gift of a lifetime. You'll make a lasting impact on Portland's living museum of trees, as well as the visitors who enjoy it. 
Below, find information about making your legacy gift to Hoyt Arboretum, and learn more about the Sequoia Legacy Society members who currently make up the protective canopy of our living museum in Portland's Southwest hills.
Wills and Bequests
Wills and bequests are a straightforward way for donors to show their charitable intent to organizations that reflect their values. With the assistance of an attorney, donors can make a Will or Trust or execute a Codicil to an existing Will or Amendment to an existing Trust. A properly executed Codicil to a will can modify or revoke a section of the Will so that donors who wish to include Hoyt Arboretum Friends in their existing estate plans will not need to create an entirely new document. A properly executed amendment to a Trust can have the same result. To include Hoyt Arboretum Friends in your Will or Trust, you can use the following language: :
I give ________(dollar or % of estate) to Hoyt Arboretum Friends, a non-profit organization, located at 4000 SW Fairview Blvd, Portland, Oregon 97221. Tax Identification: 93-0919495.
Retirement and Other Accounts
Donors can allocate all or a percentage of their estate to Hoyt Arboretum Friends with a Beneficiary Designation form that can be obtained through their respective financial institutions. Donors may also allocate all or a percentage of their:

Retirement 

Bank Account

Insurance Policy
Planned Giving Form
If you wish to name Hoyt Arboretum Friends in your estate plan, please complete this form so you can be recognized and honored for your commitment. If you'd rather print it out, you can download the form here and send it to 4000 SW Fairview Blvd, Portland, OR 97221.  We will hold this form in a secure and confidential file.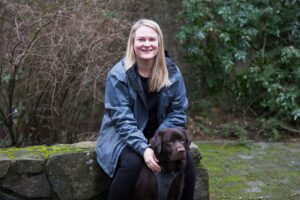 For more information about becoming a member of the Sequoia Legacy Society or if you have further questions, please contact Ajah Maloney, Development Director at: 503.823.3655 or email ajah@hoytarboretum.org to set up an appointment.
Sequoia Legacy Society Members
Click on the highlighted names to learn more about these Sequoia Legacy Society members' stories. 

Andree Stevens
Gregory Blaumer
Lou and John Chapman
Susan Hammer
Susan Lamb
Lynn Loacker
Susan Jackson McAnulty
Edie and Mark Millar
Judy Bradley and Dave Mitchell
Desmond and Kerma Murphy
Joey Pope
Hilary Russell
Jeanne Schramm
William Sefler
Doug de Weese